Vice President of the University
Akemi Arakawa
I visited a museum which held an exhibition that was originally cancelled due to COVID-19. It was an exhibition of works by the legendary Saul Leiter (1923-2013) whom New York produced.
We see a man with a peaked cap standing on the other side of a window wet with rain, a woman with a red umbrella disappearing swiftly among the falling snow, and the side of a face reflected on a shop window overlaying a faint outline of the cityscape. It was an exhibition that moved me, full of works with artistic value, from street snapshots to fashion and advertising photography.
Rainy days, snowy days, or days with ever-changing light, the works of Saul Leiter are like cropped moments that blend people with landscapes, and they taught me that people are merely a part of landscapes.
"I happen to believe in the beauty of simple things. I believe that the most uninteresting thing can be very interesting."
"The photographs I like seem to not show anything but are like riddles in nooks."
Saul Leiter's words struck directly into my heart.
When I realized this, I understood the reason why I, someone who specializes in a different field than Leiter, feel so connected to his photographs. It is because I feel a similar sincerity to the familiar community and people who live there.
My field of specialty is environmental design, especially research and design works in residential and city planning. I have visited historical cities in China and Turkey with my seminar students, interacting with other local researchers and students and making surveys of regional lifestyles, traditional residences, and townscapes.
If there is time during fieldwork, we also observe town and natural landscapes, as well as how people live. We take photographs and measurements, do sketches, and interview people. Seating ourselves in the corner of an inner garden of a house, we carefully observe their everyday life. From there, we summarize the data, categorize it, then make designs and models. There were times when the small discoveries made there developed into concepts for revitalizing residences and cityscapes, and led to significant results.
What is necessary is a sincere observation of landscapes and people.
At Kyoto University of the Arts, there are many faculty and staff that support you, students who aspire for various fields in the arts. This is a place where there are always exhibitions and events being held and where you can make new encounters and discoveries.
I hope that you find lifetime friends who have similar sincere observations as you beyond your field, position and age, and have a fruitful student life here at Kyoto University of the Arts.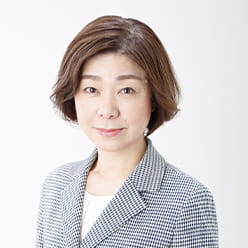 Vice President, Kyoto University of the Arts
Akemi Arakawa
After studying at Nara Women's University and the Kazuo Shinohara Research Office, Tokyo Institute of Technology, Arakawa completed the Doctoral course without degree at Nara Women's University. From 1988, she carried out surveys and research into the preservation and revitalization of the townscapes of historical cities in China for 10 years. In 2001, her group received the Ishikawa Prize, City Planning Institute of Japan. Carried out research into traditional townscapes and residential spaces of Asia, including Turkey. Involved in Kyoto townhouse revitalization and designing of perpetual memorial service graves in collaboration with NPO. Publications include "Sumai no Kaibogaku (Anatomy of a House)" (Kadokawa Shoten, Bi to Sosaku Series, co-authored), "Chugoku no Rekishitoshi: Korekara no Keikanhozon to Machinami Saisei (Historical Cities of China: Preserving Townscapes and Revitalization From Now)" (Kajima Institute Publishing, co-authored), etc..
Atsushi Ueda
A University that Accompanies Your Life; Towards a Place Where You Can Enjoy Continuing to Learn With an Artistic Spirit.
This is my goal that I set upon becoming the Vice-President of the Correspondence Education program.
Together with students of the undergraduate school, people who will transform society from now based on what they've learned here, students of the Correspondence Education program too are working hard every day, despite not meeting each other often and balancing work and family in all regions of Japan, as well as once in a while coming to the Kyoto or Gaien Campus. Each day I feel stimulated by the enthusiasm of both of these students on campus. Qualities required of universities have diversified, and although I often hear the term, "re-learning" of working people, what's important for everyone is "continued learning". It's not simply about getting ahead in your career, but I feel it's also like a chemical reaction. Similar to how the faculty and staff at this school are surprised with undergraduate students at the speed of their learning, we also look forward to how these students, with their own various careers, continually expand their individual potential.
The arts is a field of study open to all human races, and the original meaning meant the viewpoints, knowledge and technique to contribute something to make one's environment richer. We are working to make the world re-recognize its importance and return it to its original meaning. Design and art concepts have long been celebrated, and rather than learning through books available everywhere, it's important to have them permeate your body through repeated practice. At this magnificent place of learning, a place where students of various backgrounds and values gather, I hope you will continue to move forward throughout your lives. I think that increasing smiles lead to visualization of a better quality of life. And for all of you who attempt to do this, I would like to promise you that I will continue to improve this place of learning, making full of smiles and where you can enjoy art and design. Although our school's founding principle of "a future built on the arts" may seem grandiose, I believe we can carry this out by having each student who studies art here enrich their environment little by little and achieve repeated results.
Our university now has some 3,700 students in the undergraduate/graduate schools and 10,000 in the correspondence education program. I aim to build a world of learning that can only be realized at our university while inspiring each other and taking advantage of this chemical reaction and activating it further. Let's enjoy art and design together.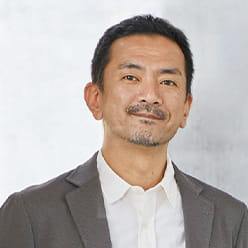 Vice President, Kyoto University of the Arts
Atsushi Ueda
Born in Kishiwada city, Osaka prefecture, Ueda grew up listening to the sounds of the Danjiri festival before entering university in Kyoto. After completing his graduate studies at the Kyoto Institute of Technology and working at a construction company, he became an independent architect and designer. He has been a faculty member at Kyoto University of the Arts since 2005. During that time, he completed the PhD program without a degree at the Kyoto Institute of Technology.
Ueda specializes in designing places where people gather as well as spatial design. Recent projects include the laboratory "Hirakareta Atelier" in Kameoka city, where his laboratory members and alumni were also involved. Ueda was also the supervising director of arts festival, "Shigaraki Mania" in Koga city, Shiga prefecture, home to Shigaraki pottery. His publications include, "Zukei Doriru" (Gakugei Publishing). His daily life involves working in all areas related to correspondence education program.
Kundo Koyama
It's great that Kyoto has Kyoto University of the Arts…
I take on this new position with the strong hope that more people believe this.
At Kyoto University of the Arts's sister school, Tohoku University of Art and Design, the new Department of Project Design was established in the School of Design in 2009. I had the honor of serving as its first Department Director. What I taught the students was the field of "planning." Planning involves the knowledge to be able to solve problems, as well as the ability to create a new sense of values. It is because of this age we live in, where the boundary of art and design is blurred, that I strongly feel the ability to plan is essential for the arts.
With works that are born from high-level creativity, how they are evaluated is greatly dependent on who sees them and in what way, as well as how they are handled. The true worth of planning is to create the best conditions for a work to be presented.
What are the opportunities that should be created and what goals should we strive for in order to have university students reach their full potential? Combining my network and planning ability, my mission as the Vice-President of Social Partnership will be to maximize "the benefits to students."
Kyoto University of the Arts is fortunate to have two strengths. One is a faculty that features active figures in the forefront of their fields. The students of our university are truly fortunate to be able to observe their teachers' way of life up-close and polish their creative sensibilities while taking in stimulation.
The other strength of the school is that it is located in Kyoto. This may seem as a given, but we cannot forget this value. When you view it from a global perspective, Kyoto as a city holds a Japanese brand sense that is stronger than Tokyo. But, above all, Kyoto is a very student-centered city, with one in ten residents being students. And with the decision to move the Agency for Cultural Affairs to Kyoto, there is no better place to study culture and the arts.
A world-class faculty, Kyoto with its history of 1000 years as capital and brand power – both have a strong "magnetism." It's a force that can make things happen, draw people in and attract attention. First, students must realize the unlimited number of chances this school's magnetism can lead them to. And only through great effort can they make use of this power.
Sensibility is something that is built up through knowledge and experience. And this becomes the soul of a work. By providing the best environment through all means, let's polish the student's sensibilities and spirit. At this school, the founding principle is that we can make a better society through the artistic creativity and human power of students. I believe that the works and students put forth by Kyoto University of the Arts will not only contribute to the value of Kyoto, but also lead to this country to a brighter future.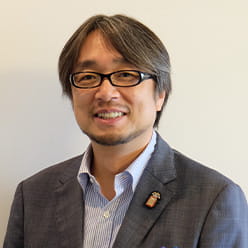 Vice President, Kyoto University of the Arts
Kundo Koyama
While still an undergraduate student at Nihon University, Koyama began writing for broadcasts and was involved with the planning and composition of numerous programs. He received Emmy Awards for "Iron Chef," and "Torisetsu." Furthermore, he helped with the screenplay for the film, "Departures," which was awarded Best Foreign Language Film at the 81st Academy Awards, and has received high praise both in and outside of Japan. Besides being active in many fields such as essay-writing and lyric-writing, he serves as an advisor to many governmental, regional, and corporate bodies, acting as head of Shimogamo Saryo, Director of Kyotokan, general producer of the Ministry of Economy, Trade, and Industry's "JAPAN DAY PROJECT," and member of the Review Committee for Japanese Cultural Heritage Properties. He also was advisor to the Kumamoto regional project and is the creator of the popular mascot, Kumamon. Finally, he served as Director of the Department of Project Design, Tohoku University of Art and Design, from April 2009 to March 2017.